Lavender Sablés
2 cups*

flour, 280g

3/4 tsp

salt, 6g

1/2 tsp

baking powder

1 tbsp

lavender

150g

soft butter

2 tbsp

honey

1/2 cup

powder sugar, 150g

1

egg
endif; ?>
When I worked at Bakery 29 in Tel Aviv my boss Maya tried recipes for the big Jewish holidays. Here is one of those recipes. My brother Leander told me to establish a business with only these Lavendel Sables. In other words they have an amazing taste. Served with some fresh fruits they make a perfect dessert.
*1 cup has a volume of 2 dl.
1 tsp has a volume of 5 ml.
1 tbsp has a volume of 15 ml.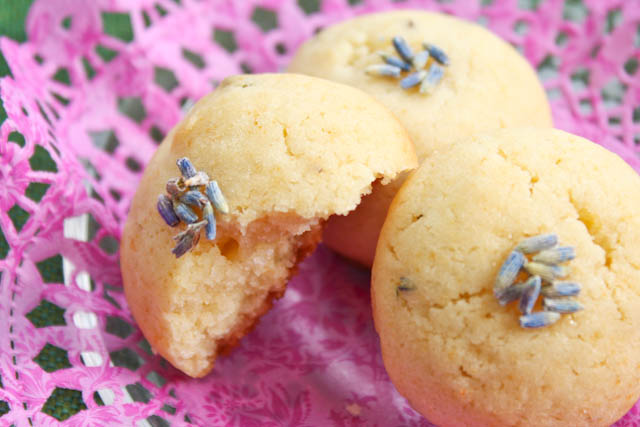 PREPARATION for 40 pieces
Cream soft butter, honey and powder sugar together. Add the beaten egg in 2-3 steps. Mix flour, salt, baking powder and lavender and add it in 3 steps to the butter mixture. Do not mix or knead the dough too much, just until the flour is more or less inside. Let the dough cool down in the fridge so you can roll balls. Roll balls of 2 cm and place them on a baking tray with a baking paper. Bake for 8 minutes on 170°C. I added a little bit of honey on top and some extra lavender after baking. Keep the Sablés in an airtight box. They are perfectly freezable. Do not hesitate to contact me trough a comment or a message, if something is not clear. Good luck!